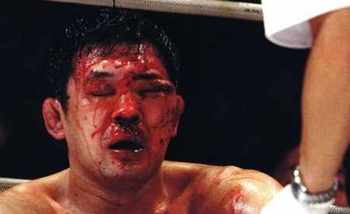 Mixed-martial-arts is a very technical sport. A fighter's level of fighting must not rely in one style. In an MMA fighter's resume combinations like Brazilian Jiu Jitsu integrated with wrestling for grappling and ground games, plus muay thai integrated with boxing, taekwondo and karate for striking is always present and usually impressive. As the name goes for MMA, mixing disciplines and reacting on each style is a pound for pound factor. A world champion boxer got easily submitted with a guillotine choke by a thinking brawler.
That happens to a fighter that thinks one style. Boxers can't hit karatekas due to the distance karate stances make, and will need to improvise. Use wrestling instead to close the gap, tackle down the opponent and establish ground control to impose pounding at will. Being black belt grappler is not enough, a fighter must be clever on stitching techniques of different styles in a given situation. But techniques alone can't finish fights, its raw striking power.
Fighters train everyday to posses these deadly strikes. Once they combine technical fighting with raw power, here comes the blood bath. Fights don't get stopped that easily in MMA. Sometimes when a referee recognizes that the blood doesn't hinder the breathing or the eyesight of a fighter, they will have the fight continue until the round ends and have the cut checked.
One name always rises up when talking about bloody fights. Former UFC Lightweight Champion BJ "the prodigy" Penn is a household name in beating people up. This nat!ve of Hilo, Hawaii was a Brazilian Jiu Jitsu World Champion. Penn already fought in numerous 0rganzations around the world. He have this style of showing his supremacy by defeating opponents in all aspects of the fight. Penn is an aggressive fighter that goes toe-to-toe and slugs with the opponent. The only difference? Penn is the one hitting.
A very technical fighter with pro boxing experience, Penn delivers accurate punches on specific targeted areas. Fast kicks and punching combinations with fake takedown attempts confuses his opponents. After beating his opponent with his excellent stand-up striking he takes them down. Penn, a topnotch grappler and very dangerous in controlling opponents on the ground can establish full mount in seconds.
Once Penn gets the mount, he is relentless in his elbow strikes and punches. Hitting an opponent with a powerful elbow strike to the head can immediately open big bloody cuts. Joe Stevenson received a big cut on the forehead when he faced Penn in a UFC Lightweight championship battle. Stevenson ate one of Penn's right elbow late in the first round on a ground an pound situation. One of the nastiest cuts in UCF history. The cut bled so fast and was all over cage, painted the matt pink.
Another Penn victim was his December 12, 2009 fight at UFC 107 when Penn successfully defended his Lightweight title against the dangerous Ultimate Fighter winner Diego "the Nightmare" Sanchez. As expected, in a bloody fashion. Penn delivered a quick roundhouse kick that caught Sanchez in the forehead. Opening up Sanchez's head, showing his bloody skull. Thedoctors stopped the fight and awarded Penn the win.
BJ Penn is definitely the one dangerous fighter that delivers the hardest and bloodiest strikes to watch. With Penn still at the top of the food-chain. More bloody fights will surely come.
FREE MMA TV. UFC videos
&
STRIKEFORCE FIGHT replay archive. DOWNLOAD or view live streaming p4p FREE PPV webcast.
Boxing News and latest video updates
-
Fight Central
.
FIGHT ACADEMY
- http://fightacademy.vze.com
Manny Pacquiao Boxing videos fight library
- www.FightTV.vze.com

www.sifuknows.echoz.com
-
free live boxing TV online webcast
.